KMPlayer is one of the best media player software on the Windows platform. The utility is completely free and supports most popular audio, video codecs and formats. The developer has just released version 3.3.0.33 with Blu-ray file support along with some additional support for codecs.
---
This is why KMPlayer has become a music and video player, especially football or other sports matches that are popular with many people. So how to open Blu-ray files on KMPlayer. The following article will guide you through specific steps.
Now, KMPlayer has supported Blu-ray files. Therefore, you can watch Blu-ray with KMPlayer on your computer. Although this function is already available for use, many users still do not know how to use this feature.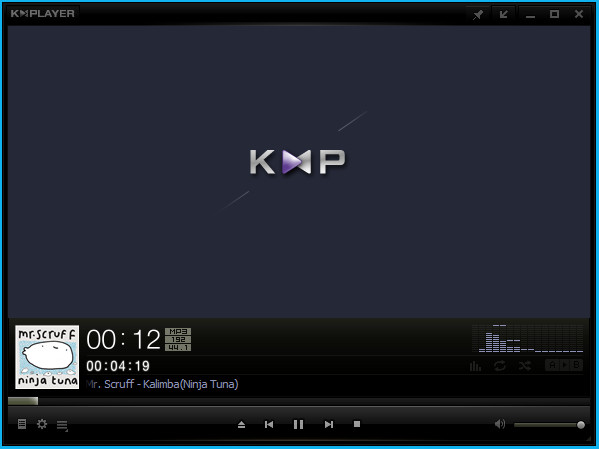 Before you begin, download and install KMPlayer on your computer, then follow these steps:
– Press [F2]> Video Processing> General (tab) and set KMP Video Transform Filter to Always Use.
If you still cannot play Blu-ray smoothly, change to Gabest MPEG-TS Splitter at [F2]> Filter Control> Splitter> General (tab).
Although this tip helps to fix the problem of jerky, KMP display error, but in the case of showing a Blu-ray movie with a large capacity, a lot of people have responded to the sound quality as well as the image of the company. To ensure the video quality, it is best to convert Blu-ray files to another file format supported by KMP to continue enjoying your favorite movies.
Blu-ray compression on KMPlayer
To compress the Blu-ray file, you need to run it on KMP software and download Blu-ray Ripper software. The software effectively removes all copies and protected areas from a Blu-ray disc and helps convert files from MKV format to KMP compatible format on PC.
In addition to converting Blu-ray files to MKV format for KMPlayer, Blu-ray Ripper also allows you to adjust video frame rate, screen aspect ratio, audio channel/codec.
To compress Blu-ray files, download and install the Blu-ray Ripper software, then follow the instructions below:
– Open the Blu-ray file you want to view.
– Choose the format that you need to convert the file to.
– Compress Blu-ray to MKV.
KMPlayer is a perfect multimedia solution with lots of useful features and capabilities. Now you can enjoy your favorite football matches and movies in Blu-ray format using KMPlayer on your computer without any hassle or problem.