It is not wrong to evaluate Himedia products with the best hardware quality with advanced technology such as DTS HD MA 7.1 premium audio format support.
---
Standard USB 3.0 connection, Gigabit LAN, Sata connection support, Smartphone use for control (Original HiControl) … Himedia products are always in luxury with Aluminum aluminum cover, LED display screen, or touch screen on the Himedia Q10 IV very nicely.
Android Box Himedia Q10 IV is considered a professional HDplayer thanks to the image quality of Himedia Q10IV too good. Fully play the advanced HD formats today, especially for 3D bluray handling, only Himedia Q10 IV can play ISO Bluray with the default program, automatically displaying 3D with depth, quite impressive statue. If you are looking for an Android Box device that can play 3D then Himedia is the only choice today about stability, image quality, subtitles support.
As an HDplayer, a high-end Bluray head, the need for large data storage is necessary, which is why Himedia Q10IV supports SATA hard drive up to 4T, enabling customers to enjoy saving blockbuster movies. , or store a high quality lossless karaoke and music collection. Himedia is always rated the best picture quality and the best sound today.
HiMedia Q10 IV is compatible with all online TV viewing applications, watching up to 200 HD and SD channels well. In addition to watching all the current TV channels, you can watch your favorite shows anytime on Himedia Box android Football fans absolutely enjoy watching the top matches, the tournament. Large without wasting money on Himedia Box Testing with FPT network with 12MB speed shows stable quality of TV, fast and no jerks. The strength of Q10 IV is smooth, sharp and bright image quality.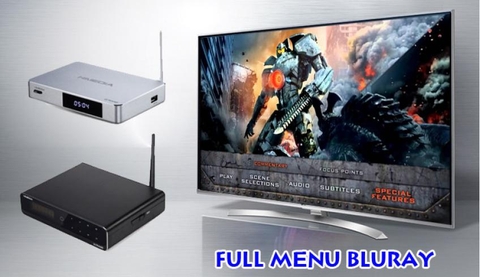 The process of watching movies is completely uneasy even when rewinding because online movies only have a maximum format of 1080 (not much), audio 5.1 should require 3Mb more transmissions to run smoothly.